About
The Public Service Association of NSW (PSA) is a major public sector union which for more than a century has proudly fought to secure and advance the pay and conditions of public servants in diverse roles across NSW government departments, agencies and schools.
The PSA assists and acts on behalf of fee paying members state-wide in all aspects of their working lives, providing support, expert advice and collective as well as individual representation with any difficulty that may be encountered in the workplace.
In doing so, the union and its membership have shaped the industrial landscape in this state.
No Government of any political persuasion offers to boost workers' pay packets or conditions, but tens of thousands of PSA members working collectively can achieve significant outcomes.
In addition to the PSA increasing pay and extending conditions, members also receive assistance with a range of other workplace issues including the protection of flexible working hours, bullying, worker's compensation, disciplinary matters, women's rights, work practices, and work health and safety.
---
---
PSA Leadership
Stewart Little
General Secretary
PSA General Secretary, Stewart Little understands the issues many members of our union face in the workplace.
A member of the PSA since 1995, Stewart has worked as a Disability Support Worker in FACS, at the NSW Parliamentary Library and Research Centre, the former Amalgamated Metal Workers Union and the Police Association of NSW.
He is committed to ensuring your union delivers first-rate assistance and job protection for members.
Troy Wright
Assistant General Secretary
Troy began with Corrective Services NSW as a Probation and Parole officer in 1997 and joined the PSA immediately.
Having completed a LLB on a part-time basis across eight years, he understands and is committed to flexible work practices and vocational opportunities for members.
In 2010, he joined the CPSU Federal Office as a National Industrial Officer, where he worked until his election as PSA Assistant General Secretary in 2016.
He remains passionate regarding our members in the Federal industrial relations system who are impacted by enterprise bargaining and privatisation.
Kylie McKelvie
President
Kylie McKelvie began her public sector career in 2006 when she was hired as a casual youth officer at Dubbo's Orana Juvenile Justice Centre. She joined the PSA the same year.
Kylie soon became a union delegate, a member of the PSA's Central Council and is now PSA President, the youngest person to ever hold that office in the Association's history.
As someone who has witnessed bullying behaviour from management first hand earlier in her career, Kylie is determined to make sure members' voices are heard.
---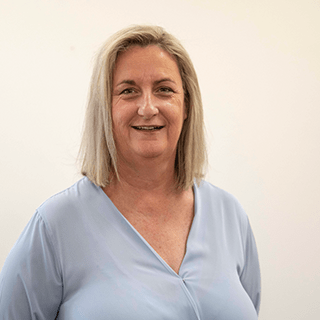 Nicole Jess
Senior Vice President
Nicole Jess is currently the Senior Vice President of PSA and has been a member of the PSA Executive for more than five years.
Chairperson of the Prison Officer Vocational Branch, Nicole is conversant with the issues that are facing Prison Officers in a highly volatile and dangerous workforce.
Nicole has been a member since joining Corrective Services 30 years ago. She has also been a delegate for more than 25 years and been on the Executive of the POVB in various roles now for more than 10 years.
Wendy Hurry
Vice President
A member of the PSA for more than 20 years, Wendy Hurry is a School Administration Manager at Sawtell Public School, giving her an understanding of the many challenges facing our members in the education sector.
This is Wendy's third term as Vice President of the PSA.
Ray Wilton
Vice President
Ray Wilton first joined the PSA in 1984, while working at Minto Community Services Centre. He became the area delegate in 1989 after being transferred to northern NSW in the infamous Greiner restructure.
In 1993, he became vice-chair of the departmental committee, assuming the chair in 2007.
In 2001, Governor Marie Bashir awarded Ray a Public Service Medal for his work on a ministerial taskforce. A committed unionist, he says the chance to represent members as a PSA delegate is the highlight of his career.
---
Central Council
Central Council is the PSA's chief governing body.
It consists of the six-person Executive plus 39 delegates. It will hold two meetings per quarter this year.
You can view a list of the current Central Councillors HERE.
Executive
6 members – General Secretary, President, Assistant General Secretary, Senior Vice President and two Vice Presidents – meets monthly.
Deals with policy, industrial and administrative matters and reports to Central Council.
Annual Conference
The union's largest forum with up to 200 people, including the Executive, Central Council and delegates elected each year from workplace groups across the state.
Annual Conference is an advisory body to Central Council and is held in late May each year.
Women's Council
Twenty-four members and all women Central Councillors.
Aboriginal Council
Represents the interests of Aboriginal members.